Our surgical specialists offer perform orthopedic surgery for referral patients or as emergency treatment.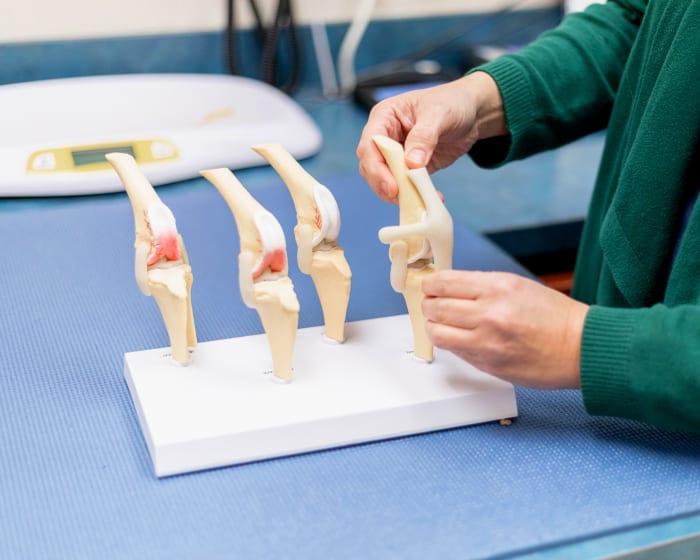 Orthopedic Surgery
Orthopedic surgery for pets involves procedures that focus on the joints, skeletal system and their associated soft tissues. Our advanced imaging and diagnostic tools, allow us to provide accurate and effective orthopedic diagnosis.
If your pet needs orthopedic treatment, ask your primary care veterinarian for a referral to Northeast Veterinary Referral Hospital. If your pet is experiencing an orthopedic emergency visit our emergency department for immediate care.
Common Orthopedic Surgical Procedures
Cranial Cruciate Ligament (CCL) Repair
Bone Pinning, Plating, and Kurschner Apparatus Repair
Shoulder and Elbow Abnormality Corrections
Luxating Patellar Repair
Orthopedic Surgery: What to Expect
Veterinary orthopedic surgical procedures are typically more labor-intensive than soft-tissue procedures. This translates into a longer recovery time for the patient as compared to soft-tissue surgery recovery.
Prior to your pet's surgical procedure, you'll have a consultation with our orthopedic surgeon. During your consultation our orthopedic veterinarian will explain the recommended treatment and answer your questions about the upcoming surgery.
Orthopedic Surgery FAQs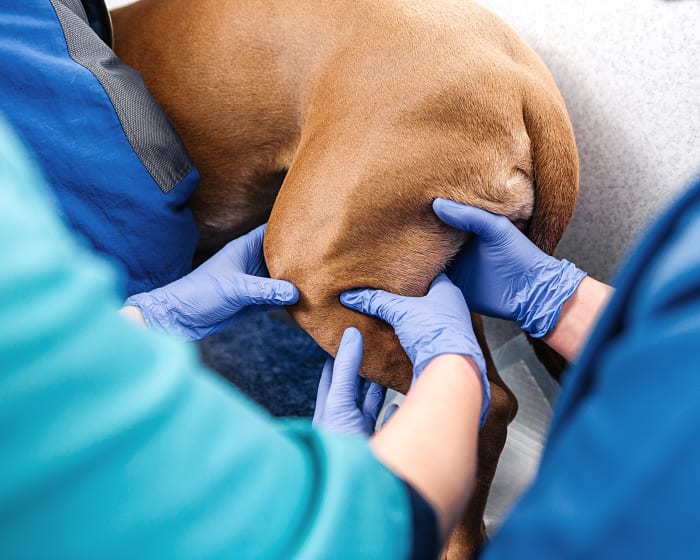 From Happy Pet Owners
Prompt and honest service. They didn't claim our dog's issue was any more or less severe that it was. Payment can be difficult to discuss in the moment but they were upfront about what was being done and what possible procedures would cost, asking for our approval before moving forward. Our boy ended up only needing minor care but we'll be using their service again in the future if we need emergency care.